Dental Veneers

Austin, TX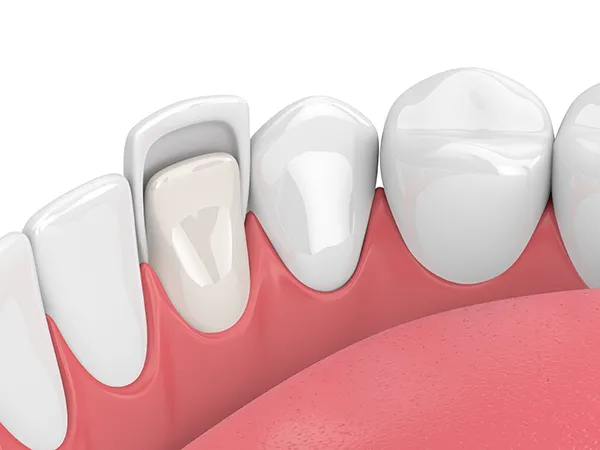 Veneers are thin coatings put over front teeth to enhance aesthetics. Since they are customized from porcelain or resin composite materials, they closely mimic your natural teeth. Veneers aid in fixing issues like smaller-than-average, chipped, discolored, or fractured teeth. Visit Sola Smile Co. to get more details about dental veneers.


Dental Veneers Procedure

Two dental visits are required for the implantation of veneers. The dentist will let you know the different types of veneers available during the initial session. Then, based on your goals and dental needs, they will help you choose the ideal veneers for you. The dentist will assess your teeth to decide if you are a good candidate for veneers. In order to create your veneers, they will take x-rays, impressions of your teeth, and measurements of your mouth and teeth. The dentist will next prepare the tooth for veneer application. The preparation consists of enamel trimming and tooth surface contouring.

Dentists take about a month to manufacture a veneer, but it will be completed before the second appointment. The second appointment is when your dentist will affix it to the tooth. The dentist will position the veneer appropriately and cement it firmly. They will use a special light beam to harden it. Your teeth will be polished, removing any extra cement, and any other modifications will be done.


How to Care for Your Dental Veneers

After having dental veneers installed, it takes only a short while for you to recover completely. Please refrain from biting down on anything hard after putting veneers on your front teeth. Additionally, avoid using your teeth to open packages; instead, use your molars and premolars. Always keep your teeth and gums clean by practicing good oral hygiene. Put on a sports mouthguard to safeguard your teeth and veneers if you participate in contact sports. If you grind or clench your teeth while you sleep, make sure you have a night guard to protect your teeth. You should check in with your dentist a few weeks after installing veneers to assess your healing process.


Benefits of Veneers

Veneers improve the appearance of your teeth, giving you a stunning, bright smile. They also brighten brown teeth, making your teeth appear whiter than before. Besides, veneers, especially porcelain veneers, are stain-resistant; hence they will last for an extended period without discoloring.

In contrast to crowns, which require extensive shaping, veneers only need minor shaping. The most crucial benefit of veneers is that they can fix a wide range of cosmetic issues, such as discolored or misshapen teeth, gaps between teeth, severely discolored teeth, and cracked or chipped teeth. Veneers can last for over 10 years with proper care. However, how long they last are determined by the materials used to make them and how well you care for them.

Sola Smile Co. will give you more tips on how to take care of your veneers. Call us today at 512-615-9405 to book your veneer placement appointment.